Advancing Microbiome Research: Data Types, Analysis Standards, and Model Organisms
In relation to the Human Microbiome Symposium, organised by EMBL, the Human Microbiome Action project is organising two workshops. These workshops will be held on the 19th and 20th of September 2023 in Heidelberg, Germany.
September 19, 2023
Workshop on Data Standards, Interoperability, and Model Organisms in Microbiome Research
The workshop aims to gather expert opinions on minimum requirements for data type standards, establish sustainable methods for data sharing and interoperability, and enhance the development of standards for model organisms and communities in microbiome research.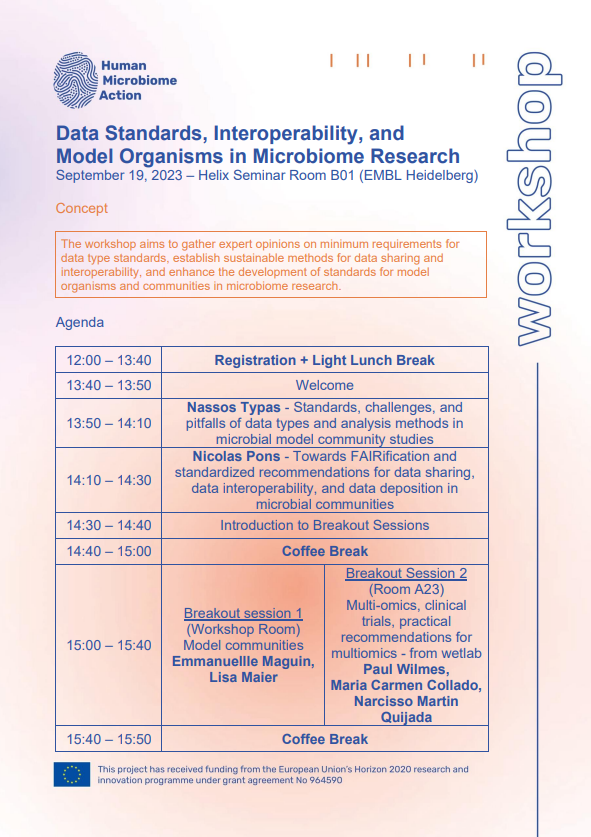 September 20, 2023
Workshop on Establishing Consensus for Microbiome Analysis Standards
This workshop aims to facilitate practical and insightful discussions on future trends in microbiome analysis methods, focusing on topics such as minimum requirements and standards for microbiome analysis, multi-omic data analysis and meta-analysis standards, and leveraging repositories for summary microbiome data.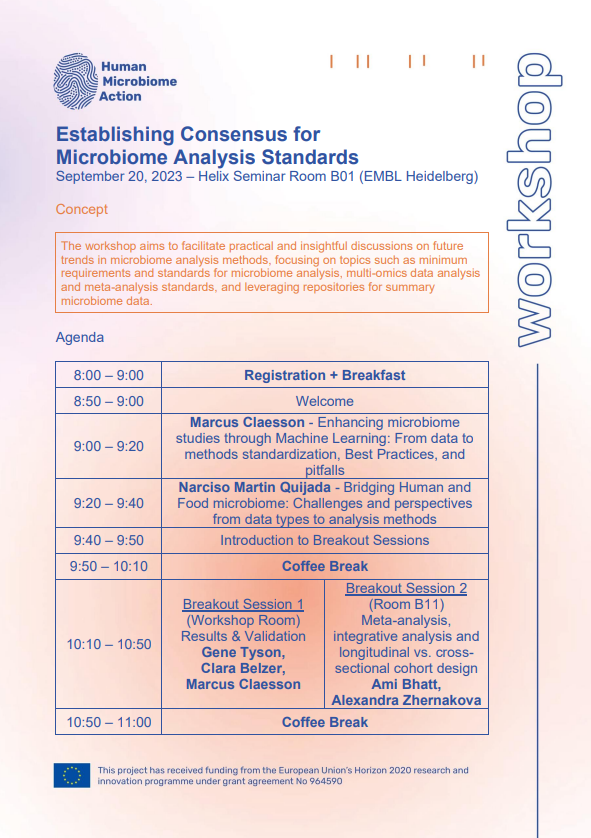 These workshops are funded through the Human Microbiome Action project and organised by:
– Prof Mani Arumugam, University of Copenhagen, Denmark
– Mr Arjun Sarathi, University of Copenhagen, Denmark
– Prof Peer Bork, Director of EMBL Heidelberg, Germany
– Dr Anandhi Iyappan, EMBL Heidelberg, Germany
– Prof Nicola Segata, University of Trento, Italy
– Dr Francesco Asnicar, University of Trento, Italy